FREE SHIPPING!">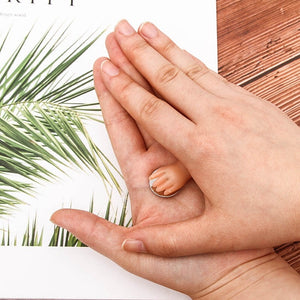 The Little Hand Magic Trick -
FREE SHIPPING!
Regular price $24.99 $19.97 Sale

THE LITTLE HAND TRICK
The perfect explanation to the frequent question "How did you do that?". Now you can say, well I have a little helper. Watch this...

THE EFFECT:
The magicians takes a coin and places it at the top of their palm. With the other hand cupped over the top the magician asks the spectator to watch. Slowly a tiny hand is seen to be coming out of the magician's cupped hands. The tiny hand takes the coin then vanishes, with the coin!
• Easy to do
• Extremely visual
• Freaks people out!


* BONUS! - BALL THROUGH BOX ILLUSION * 

Get the Ball Through Box illusion for just $9.99 (usually $14.99) when purchased with the Unbreakable Doll. Whilst stocks last! Just add to cart on the next page.

• Easy To Do
• No Gimmicked Pieces
• No Moving Parts or Trapdoors
• Can Be Inspected Afterwards
• Start & End Completely Clean



100% MONEY BACK GUARANTEE
••• FREE WORLDWIDE SHIPPING ON ALL ORDERS! •••
(Due to high demand please allow a couple of weeks)